Implied bad snake artwork is cold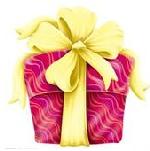 Year of the Snake Gift Alert: Implied that it is not good for a snake-shaped work of art. The pace of the Year of the Snake is approaching. On the art collection market in Jingdezhen, although the young ceramic sculptor Zhao Kun created three models of snake styling, its sales volume is only 1/3 that of horses and sheep. Artists who paint on ceramics are more involved in the creation of works such as Rui Xuefeng's works, focusing on the rare creation of the zodiac.
Snake modeling sculpture Yu Kun Zhao Kun has been engaged in sculpture creation work in Jingdezhen, 12 Zodiac works are already available. "Compared with horses, goats and other zodiac works, the snake styling market is not very good." Zhao Kun said that she had created a total of three snake works, but together they sold only about 300 pieces, with sheep and horses. Compared to selling nearly one thousand, it is a far cry from comparison. The three models are all taken from the eyes and king snakes. One of the small, cartoon-like pieces is selling well, while the big, life-like ones are not many.
Zhao Kun said that because horses and sheep have better meanings, no matter who they are at any time, sending horses and sheep works is a good intention. Snakes, on the other hand, are generally only bought by snakes. "A guest came to see the work here and liked the king snake. But since he is a rabbit, he really dared not buy it home." Zhao Kun said that among the 12 animals, the snake is the most difficult work to sell.
A few people in the market hit the "Snake" brand. Director Li Chengyao Ceramics Research Institute of Jingdezhen City, said that before the Spring Festival, the relevant departments will organize masters to make some zodiac porcelain, but most of them are the scenes. After the original works are completed, they will be Corresponding patterns, batch production of decals.
"Creation on porcelain, there are flowers and birds, there are good at figures, there are good at painting tigers, except to hear who is good at painting snakes." Lee said that on the eve of the Spring Festival, more masters choose to create such as Rui Xue Feng Nian Series of works.
"After reading through the dictionary, describing snake idioms is mostly a derogatory term such as a snake's heart and a buddha's ox snake. Like a pen and a dragon snake, there are only a few words with serpents that are ambiguous. It is still a snake. Form." Director Li said that the image of the snake is not pleasing, and it is difficult to design it to be full of celebrations. There is not too much that can be derived from snakes. In the Jingdezhen ceramic art market in the end of 2012, no one basically hit the "snake" card.
Suede Fabric,Faux Suede Fabric,Microsuede Fabric,Suede Cloth Fabric
Shaoxing Qianhai Import and Export Co.,Ltd. , https://www.qhtextile.com