Celebrate the grand opening of Distinkai Fashion Women's Brand Wuhan Nanguo Beidu Store
Celebrate the grand opening of Distinkai Fashion Women's Brand Wuhan Nanguo Beidu Store! Wuhan ladies and gentlemen are welcome to visit us. Destin Kay will bring you a different fashion dress. All investors are also welcome to consult with Destin Kay!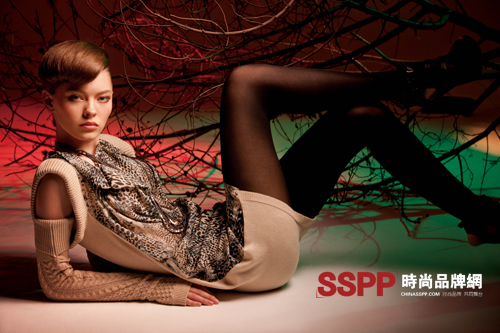 "Distin Kidny" is Italian, meaning "unique and unique"; it is a designer original brand created by a well-known designer in China, adhering to Italy's noble artistic personality and advocating the original design of clothing; "Distin Kidny" believes that each One person is unique; advocating for modern Chinese women to provide unique and unique personalized art women.
Destin Kay's three product lines: Art, Personality Fashion Series, Life Romantic Leisure Series, and Intellectual and Elegant Metropolis Series meet the needs of various customers in different market segments. Products include: T-shirts, shirts, sweaters, vests, coats, trench coats, dresses, skirts, pants, coats, down jackets, furs...etc. At the same time, various series of accessories including accessories have been developed to meet the diverse dress needs of women. The company implements real-time computerized management of production and sales, which greatly enhances its brand management capabilities and operation level.

The brand positioning of "Distin Kidny" is a trend-conscious awareness and a fashion concept that fully expresses the urban women's lifestyle entertainment and business leisure. It spreads the concept of clothing and lifestyle through clothing, and becomes a transcendental culture that spans geographical areas. Fashion. The company will continue to uphold the principle of "Distin Kidny" and strive to create excellent brand quality, so that people wearing "Distin Kidny" costumes will show their excellence and style. Elegant temperament.

For brand details, please click: http://

The idea of JNPFOOTWEAR Women's Moccasins Collections is making the Women's Shoes with flat heel for a long walks. After we collect clients comments and feedbacks, we decide women's shoes should with
• Soft memory foam insole ( so we could feel cushion when walking)
• Flexible TPR outsole
• Wider last (cause 70% of shoes are export to western countries)
• Many colours to choose ( We have ladies white shoes, girls pink shoes,blacks shoes etc, many colours for summer & spring season to matching the clothes )
• Low MOQ (So our clients do not inventory pressures about ladies fashion colour shoes , which might only popular in one season)
We'd like to hear your ideas and comments too. Feel free to contact us. Wish we could develop a hot sale and unique women's shoes in your market.
Women's Moccasins
Ladies Leather Moccasins Shoes,Womens Fur Moccasins,Women'S Suede Moccasins,Moccasins For Women
YANGZHOU JNP IMP.&EXP. CO.,LTD , http://www.jnpshoes.com